Insurance made clear.
Compare company reviews to find the best insurance policy.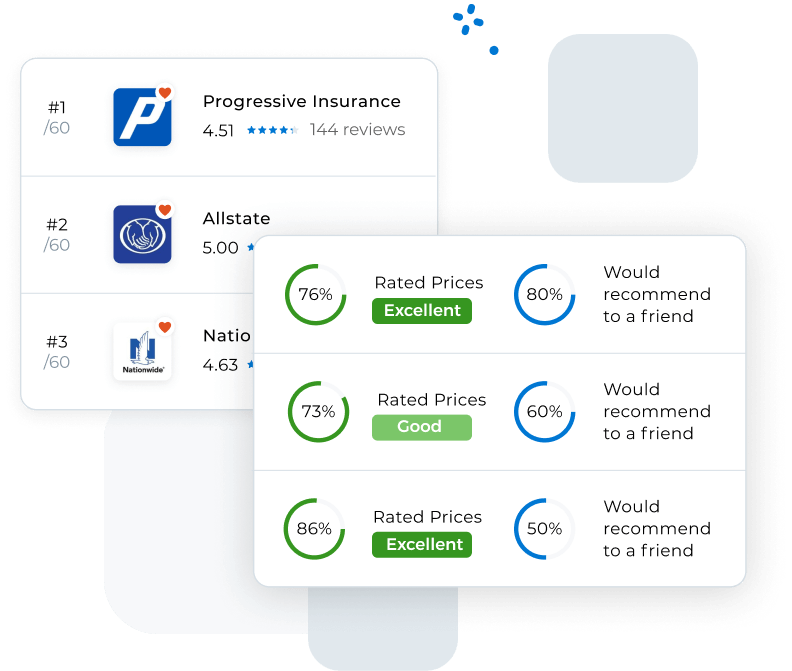 Get customized insurance recommendations in your ZIP code based on top customer-rated insurance.
What is Clearsurance?
Clearsurance is a true customer-first marketplace for insurance. We collect authentic insurance company reviews and best ratings from customers who have agreed to share their preferences and buying experiences with us so you can be confident that you'll get the right policy at the cheapest prices.
Unbiased rankings
Get quotes from top ranked insurance providers
We protect your data & privacy
Unlike other sites, we don't rank companies based on how much they pay us to refer customers. We rank them solely on the basis of how highly customers rank them in regards to price and overall buying experience.
Choose from top customer-rated insurance carriers companies such as Allstate, Progressive, Liberty Mutual, and other top-rated companies.
We do not collect contact information before we display rankings. We do not share your data with any third parties. You will not get annoying calls, text, or emails. You are in control.
FEATURED IN:
Our customers report saving anywhere from $400 to $3,000 on their household insurance costs
Find out how much you can save now. Pro tips: Bundling your insurance across home, auto, and other insurance types will save you the most.
SEE YOUR STATE'S RANKINGS
"Based on clearsurance customer reviews"
Check out our most popular blog content for Auto, Home, Renters Insurance